For only NOK 399,- you get three years' bike registration, providing effective protection against theft.
BUY IT NOW
Three good reasons to register your bike:


Keeps thieves away
The theft prevention sticker that is mailed to your home is a deterrent against theft, since the bicycle is registered and can be traced back to the owner. FG-registered bikes are also more difficult to sell on the illegal market.

Easier to recover the bike
Solid Bike Register cooperates with the police, insurance companies and lost property organisations. So, if a bike that's registered with Solid Bike Register is handed in to the police or a lost property organisation, they can easily find and contact the correct owner.

Prevent bicycle theft
The purpose of the bike register is to reduce the number of bicycle thefts, increase the number of returned bikes and give the cyclist peace of mind that their bike is less likely to get stolen.
How to get started with Solidregister:
Log in to  My pages
Important! For safety reasons, we are not able to transfer login details for people who have their bikes registered with Securmark. Instead, you need to reregister. Click on this link to be redirected to the right place.
Forgotten your password?Enter your email address and you will get a link to create a new password. Enter your email address and the new password and you will be up and running again.
Register your bike here
A bike gets stolen every 10 minutes. Make sure your bike is not the next one in line.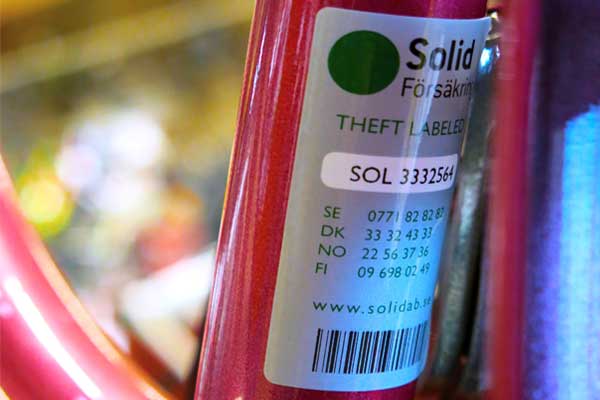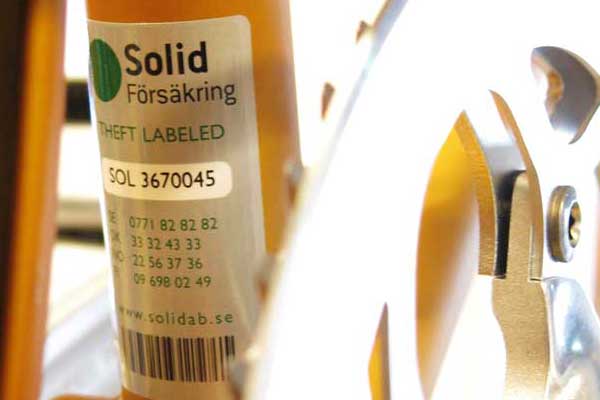 Part of Solid Insurance
Solid Insurance is the uncomplicated insurance company that offers niche insurances that are easy to understand, easy to buy and easy to use. Our bike register is designed to be just as simple and user-friendly.
LEARN MORE ABOUT SOLID